Key Industries We Serve
Just about every product has spent some time in a corrugated box.
So which industries do we serve? PCA serves them all.
We work where you work.
At PCA, we design and manufacture corrugated packaging for businesses. Here are some of the key industries that leverage our custom packaging solutions.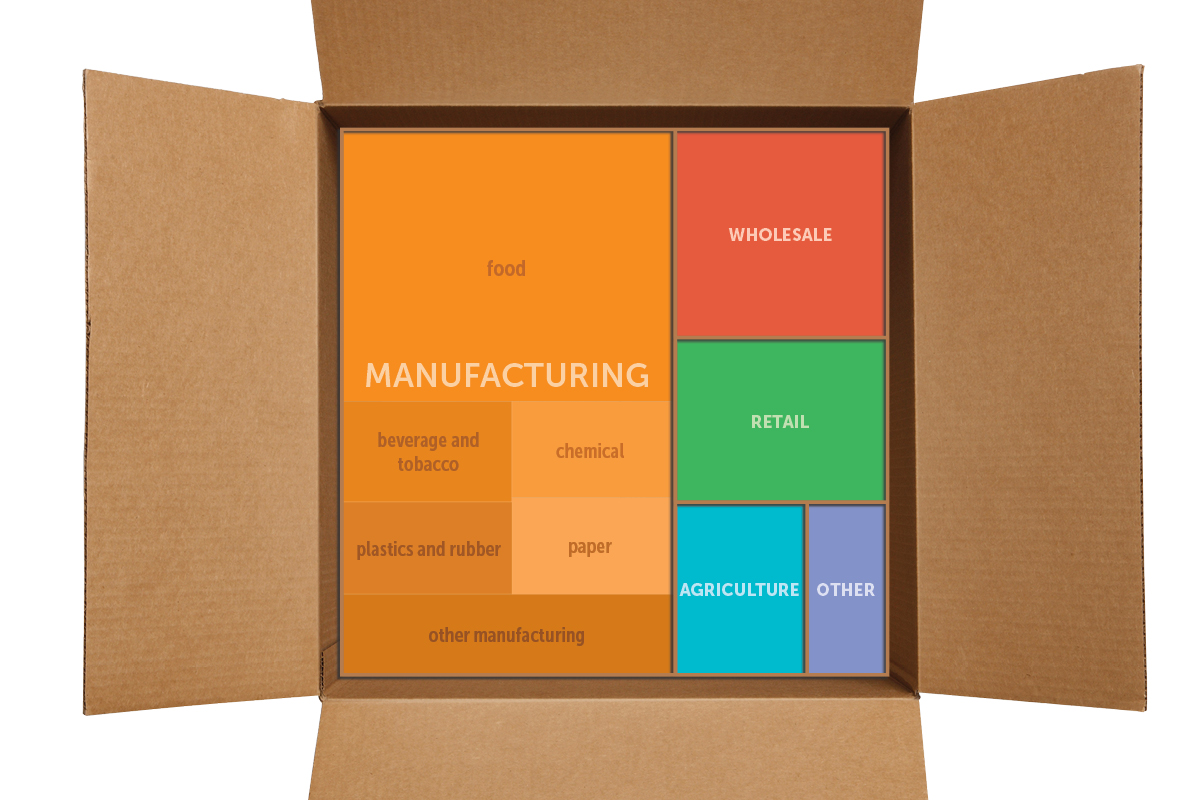 Here's a breakdown of which industries use corrugated boxes the most.
Corrugated packaging is used by so many industries because of its versatility and functionality. It's also recyclable and made from a renewable resource, making it one of the most sustainable packaging materials available.
Corrugated can be designed to accommodate virtually any product size and style. We pride ourselves on being a complete supplier to all industries. We offer every variation of the traditional brown box, as well as high-graphics packaging and high-impact displays.
Ready to get started?
Let's collaborate to deliver packaging solutions that support your business goals.